Intelligent Document Processing (IDP) is a cutting-edge technology that revolutionizes the way organizations handle document processing. By automating the extraction and processing of data from various types of documents, IDP eliminates the need for manual data entry, resulting in improved accuracy, efficiency, and productivity.
With the ability to handle both structured and unstructured documents such as invoices, contracts, forms, and emails, IDP offers a comprehensive solution for organizations across industries. It streamlines document-centric processes by leveraging artificial intelligence (AI)-powered algorithms that can understand and interpret complex information from documents.
The benefits of IDP extend beyond simple data extraction. It encompasses document capture, natural language processing, document classification, and more. By combining machine learning with intelligent character recognition techniques, IDP enables businesses to streamline their workflows and optimize business processes.
As organizations strive to enhance operational efficiency and reduce costs, intelligent document processing has emerged as a game-changer. From small businesses to large enterprises, companies are embracing this technology-driven approach to transform their document management practices.
Market Growth and Trends in IDP
Growing Demand for Intelligent Document Processing
The global market for intelligent document processing (IDP) is poised for significant growth in the coming years. This surge can be attributed to several factors, including the increasing demand for process automation and digital transformation initiatives across industries. As organizations strive to streamline their operations and improve efficiency, IDP solutions have emerged as a valuable tool.
One of the key drivers behind the growth of IDP is the rising need for process automation. Manual data entry and document handling can be time-consuming, error-prone, and resource-intensive. By leveraging intelligent document processing technologies, businesses can automate these tasks, reducing human intervention and minimizing errors. The ability to extract information from unstructured documents with speed and accuracy has become crucial in today's fast-paced business environment.
Cloud-based Solutions: Scalability, Flexibility, and Cost-effectiveness
Cloud-based IDP solutions are gaining popularity due to their scalability, flexibility, and cost-effectiveness. With cloud deployment options, organizations can easily scale their IDP capabilities based on their needs without investing heavily in infrastructure or hardware upgrades. This flexibility allows businesses to adapt quickly to changing requirements or fluctuations in document volumes.
Furthermore, cloud-based solutions offer cost advantages by eliminating the need for on-premises infrastructure maintenance costs. Organizations can leverage shared resources provided by cloud service providers while enjoying secure access to their documents from anywhere at any time. This accessibility enables seamless collaboration among teams spread across different locations.
Integration with Robotic Process Automation (RPA)
Integration between intelligent document processing systems and other technologies like robotic process automation (RPA) has further enhanced the capabilities of IDP systems. RPA enables software robots or "bots" to perform repetitive tasks traditionally carried out by humans. By integrating IDP with RPA, organizations can achieve end-to-end automation of document-driven processes.
For instance, when an invoice is received via email, an IDP system can automatically extract relevant information such as vendor name, invoice number, and amount due. This data can then be seamlessly transferred to an RPA bot, which can initiate the necessary actions, such as updating the accounting system or triggering a payment process. This integration not only improves efficiency but also reduces the risk of errors that may occur during manual data transfer.
Advancements in Machine Learning for Accurate Document Processing
Machine learning advancements have played a pivotal role in enabling more accurate document classification and data extraction within IDP systems. Traditional rule-based approaches often struggle to handle variations in document formats and layouts. Machine learning algorithms, on the other hand, can learn from vast amounts of labeled data to recognize patterns and make accurate predictions.
By training these algorithms with annotated documents, IDP systems can accurately classify different document types (such as invoices, contracts, or purchase orders) and extract relevant information from them. The more data these systems are exposed to, the better they become at recognizing patterns and adapting to new document formats.
These machine-learning capabilities significantly improve the accuracy and efficiency of IDP solutions. Organizations can confidently rely on automated processes for handling diverse document types without compromising quality or speed.
Benefits of Intelligent Document Processing
Reduces Manual Errors
Intelligent document processing solution (IDP) is a revolutionary technology that automates the extraction of data from various documents, including paper documents and unstructured documents. By leveraging intelligent automation and optical character recognition (OCR), IDP significantly reduces manual errors in data processing.
Manual data entry tasks can be tedious and prone to human error. With IDP, businesses can eliminate the need for manual data entry, ensuring that information is accurately extracted from business documents. This not only saves time but also improves the accuracy of the extracted data.
Saves Time and Enhances Productivity
Traditional document capture methods often involve time-consuming manual processes. Employees must spend countless hours manually inputting information from paper documents into digital systems. However, with intelligent document processing software, this laborious task has become a thing of the past.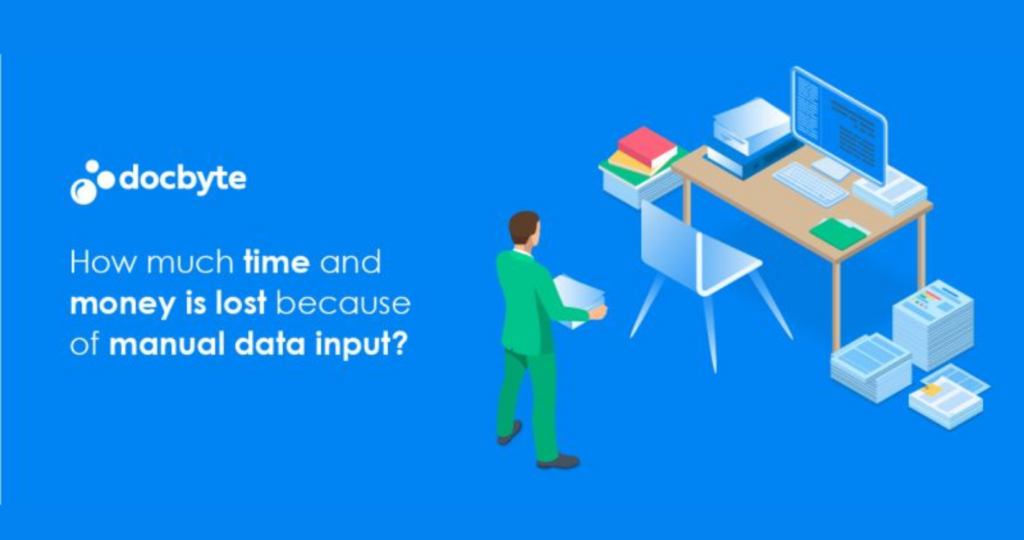 By automating data extraction, IDP frees up valuable employee time that can be redirected towards more strategic and higher-value tasks. Instead of being tied down by repetitive document processing activities, employees can focus on activities that contribute directly to business growth and efficiency.
Enables Better Decision-Making
One of the key benefits of intelligent document processing is its ability to extract valuable information from structured data within business documents. By accurately capturing this information, IDP empowers organizations to make better-informed decisions based on reliable and up-to-date insights.
The extracted data can provide crucial insights into customer behavior, market trends, or financial performance. With access to accurate and timely information obtained through intelligent document processing, businesses gain a competitive edge by making well-informed decisions that drive growth and success.
Cost Savings through Efficiency
Implementing intelligent document processing brings about significant cost savings for organizations. The reduction in labor costs associated with manual document handling is one notable advantage. By automating data extraction processes, businesses can minimize the need for large teams dedicated solely to manual data entry tasks.
Moreover, IDP streamlines business processes by eliminating bottlenecks caused by manual document processing. This increased efficiency leads to cost savings through reduced operational expenses and improved overall productivity.
Real-World Application: Insurance Claims Processing
To illustrate the benefits of intelligent document processing in a real-world scenario, let's consider its application in insurance claims processing. Traditionally, handling insurance claims involves extensive paperwork and manual data entry, resulting in delays and potential errors.
By implementing intelligent document processing software, insurance companies can automate the extraction of relevant information from claim forms, policy documents, medical reports, and other supporting documents. This automation not only accelerates the claims process but also minimizes errors that may occur during manual data entry.
The accuracy of extracted data enables insurers to make informed decisions regarding claim settlements promptly. By reducing the time spent on manual tasks and improving decision-making based on reliable information, IDP revolutionizes insurance claims processing and enhances customer satisfaction.
Key Features and Functionality of IDP Solutions
Optical Character Recognition (OCR) Technology
OCR technology is a key feature of intelligent document processing (IDP) solutions. It plays a crucial role in enabling the extraction of text from scanned or image-based documents. With OCR, these solutions can convert physical documents into digital format, making them searchable and editable. By accurately recognizing characters and words, OCR ensures that the information contained within documents is accessible for further analysis.
Natural Language Processing (NLP) Algorithms
Another vital aspect of IDP solutions is the utilization of natural language processing (NLP) algorithms. These algorithms analyze unstructured text within documents to identify essential information elements. By understanding the context and meaning behind the text, NLP enables the extraction of key data points such as names, addresses, dates, and other relevant details. This functionality significantly enhances the efficiency and accuracy of document processing tasks.
Machine Learning Models for Continuous Improvement
IDP solutions leverage machine learning models to continuously improve their performance over time. These models learn from user feedback to enhance their ability to extract relevant data points accurately. By incorporating user input, they adapt and refine their algorithms to better understand various document formats and layouts. This iterative learning process ensures that IDP solutions become increasingly effective at handling diverse types of documents while minimizing errors.
Incorporating OCR technology allows IDP solutions to handle scanned or image-based documents effectively. The ability to extract text from these sources streamlines workflows by eliminating manual data entry tasks entirely.
The implementation of NLP algorithms takes IDP a step further by enabling deeper analysis of unstructured text present in documents. These algorithms can identify critical information elements buried within paragraphs or sections, extracting them with precision while maintaining context.
Machine learning models are integral to improving IDP solution accuracy over time. By constantly learning from user feedback, these models adapt their extraction techniques based on real-world scenarios encountered by users. This continuous improvement process ensures that the solutions become more reliable, reducing the need for manual intervention and enhancing overall efficiency.
With OCR, NLP algorithms, and machine learning models working together, IDP solutions offer a comprehensive approach to document processing. By automating data extraction tasks and minimizing manual efforts, organizations can save time and resources while improving accuracy.
Use Cases and Applications of IDP
Mortgage Applications
Intelligent Document Processing (IDP) has found extensive use in the mortgage industry, specifically in the processing of mortgage applications. With the complex and time-consuming nature of mortgage applications, IDP offers a valuable solution to streamline and automate the process.
By leveraging advanced machine learning algorithms, IDP can extract relevant information from various documents such as income statements, tax returns, bank statements, and property appraisals. This automated extraction eliminates the need for manual data entry, reducing errors and significantly speeding up the application review process.
Furthermore, IDP can analyze applicant data against predefined criteria to determine eligibility for different types of loans. This ensures that lenders can quickly assess an applicant's financial situation and make informed decisions regarding loan approvals or rejections. By automating these processes through intelligent document processing, mortgage providers can improve efficiency while maintaining accuracy.
Loan Applications
Similar to mortgage applications, loan applications across various industries can benefit from intelligent document processing. Whether it is personal loans, business loans, or auto loans, the use cases are vast.
IDP enables lenders to automatically extract key information such as income details, employment history, credit scores, and collateral documentation from loan applications. This eliminates the need for manual data entry and reduces the time required for loan approval processes.
Intelligent document processing can help identify potential fraud by cross-referencing applicant information with databases containing fraudulent activity records. By flagging suspicious entries or inconsistencies within loan applications automatically, IDP enhances security measures for lenders.
With faster application reviews enabled by IDP technology, financial institutions can provide quicker responses to loan applicants while ensuring an accurate evaluation of their eligibility.
Other Use Cases
Beyond specific application types like mortgages and loans, intelligent document processing finds diverse applications across industries:
Insurance Claims: IDP technology enables insurance companies to automate claims processing by extracting relevant details from claim forms and supporting documents such as accident reports, medical records, and repair estimates. This expedites the claims settlement process while minimizing errors and improving customer satisfaction.
Legal Document Management: Law firms can leverage IDP to automate the extraction of critical information from legal documents such as contracts, court filings, and discovery materials. This enables efficient searchability, document categorization, and analysis for improved case management.
Invoice Processing: IDP streamlines invoice processing by automatically capturing data from invoices and matching them against purchase orders or contract terms. This reduces manual effort, minimizes errors, and accelerates payment cycles for businesses.
Compliance Documentation: Organizations dealing with regulatory compliance requirements can utilize intelligent document processing to extract relevant information from compliance documents. This ensures adherence to regulations while reducing the time-consuming manual review process.
Choosing the Right IDP Software: Factors to Consider
While there may be numerous options, it's crucial to choose a solution that best fits your organization's needs and requirements. Evaluating different competitors can help you make an informed decision.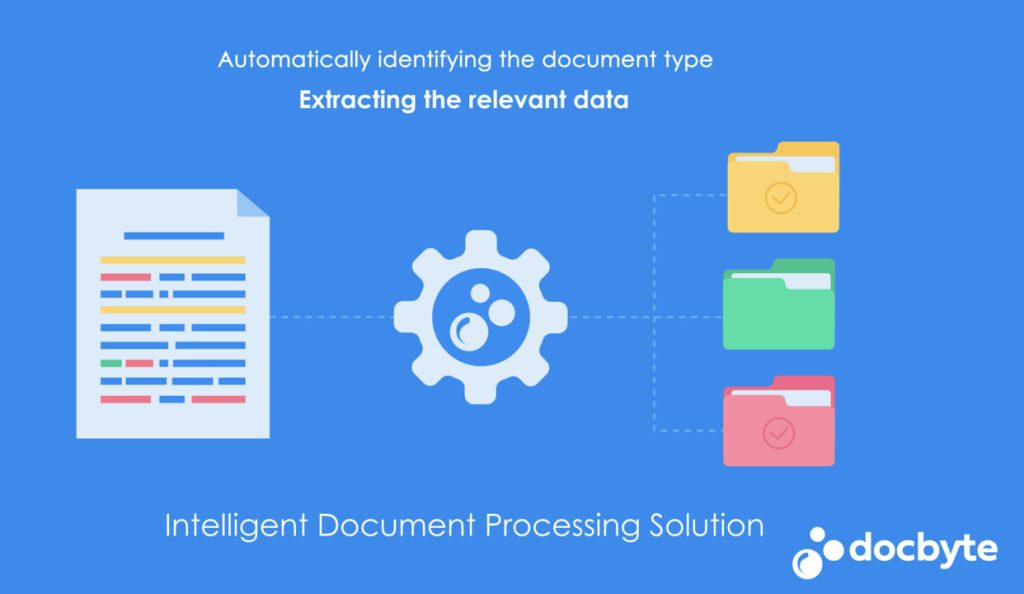 Here are some factors to consider when comparing IDP software alternatives:
Features and Functionality: Analyze the features offered by each competitor and determine if they align with your specific business processes. Look for capabilities such as data extraction, classification, validation, and integration with other systems. Consider whether the software supports unstructured data or can handle various document formats.
Ease of Use: User-friendly software is vital for smooth implementation and adoption within your organization. Evaluate the user interface, navigation, and intuitiveness of each alternative. Consider whether the software provides customizable workflows that match your existing processes.
Scalability: As your business grows, so does the volume of documents you need to process. Ensure that the IDP software can scale accordingly without compromising performance or efficiency. Look for solutions that offer flexible licensing options or cloud-based deployment for easy scalability.
Integration Capabilities: Check if the IDP software integrates seamlessly with your existing systems such as content management platforms or enterprise resource planning (ERP) systems. Smooth integration ensures efficient data exchange between different applications without manual intervention.
Accuracy and Reliability: Accuracy is crucial. Evaluate how well each alternative performs in terms of accuracy rates and error-handling mechanisms such as exception handling and validation rules.
Customization Options: Every organization has unique requirements. Consider whether each competitor allows customization according to your specific needs without extensive coding or development efforts.
Support and Training: Look for IDP software providers that offer comprehensive support and training resources. Consider factors like the availability of technical support, user documentation, online tutorials, and training programs to ensure a smooth implementation.
Implementing IDP: Best Practices and Tips for Success
Customer Onboarding: Streamlining the Experience
Intelligent document processing (IDP) plays a crucial role in streamlining the process and enhancing customer onboarding experiences. By leveraging IDP technology, businesses can automate various tasks involved in onboarding new customers, resulting in a seamless and efficient experience.
To ensure the successful implementation of IDP for customer onboarding, consider the following best practices:
Identify key touchpoints: Analyze your existing customer onboarding process and identify areas where IDP can add value. This could include capturing and extracting data from application forms, verifying customer information against external databases, or automating compliance checks.
Customize workflows: Tailor your IDP solution to meet specific business requirements. Define workflows that align with your organization's unique processes and integrate them seamlessly into your existing systems. This customization will enable you to automate repetitive tasks while maintaining control over critical decision-making points.
Ensure data accuracy: Accuracy is paramount when dealing with sensitive customer information during the onboarding process. Implement robust validation mechanisms within your IDP system to minimize errors and ensure data integrity. Regularly review and update these mechanisms as regulations change or new compliance requirements emerge.
Leverage machine learning: Take advantage of machine learning capabilities offered by IDP solutions to continuously improve accuracy and efficiency over time. By training the system using historical data, you can enhance its ability to recognize patterns, extract relevant information accurately, and adapt to evolving document formats.
Monitor performance: Establish metrics for measuring the effectiveness of your IDP implementation in terms of speed, accuracy, and cost savings. Continuously monitor these metrics to identify areas for improvement and optimize your processes further.
By implementing these best practices for customer onboarding with IDP technology, businesses can streamline their operations while delivering exceptional customer experiences.
Read Reviews: Harnessing the Power of Customer Feedback
In today's digital age, customer experiences can make or break a business. Leveraging intelligent document processing (IDP) can help organizations gain valuable insights from customer feedback by efficiently analyzing and extracting information from reviews.
Consider the following tips to harness the power of customer reviews using IDP:
Automated review analysis: Manual review analysis can be time-consuming and prone to human error. Implement an IDP solution that can automatically extract relevant information from customer reviews, such as sentiment analysis, product preferences, or common pain points. This automation allows businesses to gain actionable insights quickly and make data-driven decisions.
Identify trends and patterns: By leveraging IDP technology, you can identify emerging trends and patterns in customer reviews. Analyze common keywords, sentiments, or recurring issues to understand customer preferences and pain points better. This information can guide product development, marketing strategies, and overall business improvements.
Monitor competitor reviews: Stay ahead of the competition by monitoring not only your own customer reviews but also those of your competitors. Analyzing competitor reviews through intelligent document processing enables you to identify gaps in the market, learn from their successes or failures, and adapt your strategies accordingly.
Respond promptly: Timely responses to customer feedback demonstrate a commitment to excellent customer service.
Unleashing the Power of IDP
In today's digital age, intelligent document processing (IDP) has emerged as a game-changer for businesses seeking to streamline their operations and enhance productivity. With its ability to automate data extraction, classification, and validation from various documents, intelligent document processing offers unparalleled efficiency and accuracy.
By harnessing the power of artificial intelligence and machine learning, organizations can revolutionize their document-intensive processes, reduce manual errors, and free up valuable time for more strategic tasks. Implementing an IDP solution not only drives cost savings but also enables businesses to gain a competitive edge in their respective industries.
To fully leverage the benefits of intelligent document processing, it is crucial to choose the right software that aligns with your specific requirements. Consider factors such as scalability, integration capabilities, ease of use, and vendor reputation when selecting an IDP solution. Implementing best practices during the deployment process ensures a smooth transition and maximizes success. By following industry standards and guidelines, organizations can navigate potential challenges effectively.
In conclusion, intelligent document processing empowers businesses to streamline their document-centric workflows by automating key processes such as data extraction and validation. The market growth and trends in IDP highlight its increasing significance across industries.
As you embark on your journey towards implementing an intelligent document processing solution, make informed decisions based on your unique needs while considering factors like scalability and integration capabilities. Embrace this transformative technology to unlock new levels of efficiency and productivity within your organization.
FAQs
What types of documents can be processed using IDP?
intelligent document processing solutions have the capability to process various types of documents including invoices, purchase orders, receipts, contracts, insurance claims forms, resumes/CVs, medical records, and legal documents such as contracts or agreements.
Can IDP integrate with existing systems?
Yes! Most modern intelligent document processing solutions offer seamless integration with existing systems such as enterprise resource planning (ERP) software or customer relationship management (CRM) systems. This ensures a smooth flow of data between different applications and eliminates the need for manual data entry.
How accurate is IDP in extracting data from documents?
IDP solutions leverage advanced technologies like artificial intelligence and machine learning to achieve high accuracy rates in data extraction. However, accuracy can vary depending on factors such as document complexity, quality, and the training given to the system.
Is intelligent document processing suitable for small businesses?
Absolutely! IDP solutions are designed to cater to businesses of all sizes. Small businesses can benefit greatly from automating their document processing tasks, as it reduces manual effort and allows employees to focus on more strategic activities.
Can intelligent document processing be customized according to specific business needs?
Yes, many IDP solutions offer customization options that allow businesses to tailor the software according to their specific requirements. This flexibility ensures that organizations can adapt the solution to their unique workflows an